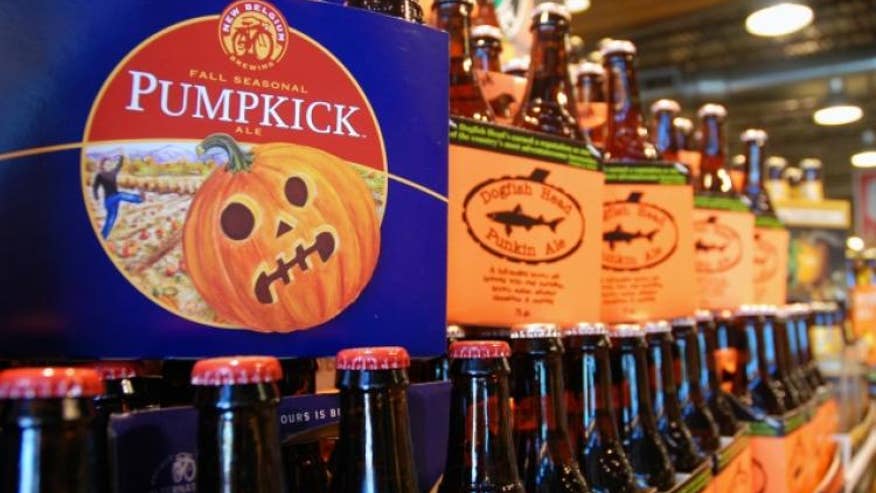 We're still in the height of summer where piña coladas are usually favored over pumpkin-spiked drinks.
But brewers are already scrambling to get their hands on enough orange squash to make their signature autumn ales.
Last year's canned pumpkin shortage may not have kept you from enjoying a pumpkin pie on Thanksgiving but, according to Draft Magazine, " it may have a lingering effect on pumpkin availability in 2016."
In 2015, brewers, bakers and canneries had just enough to fulfill their orders. But this year, some brewers are finding their regular purveyors in short supply.
Nebraska Brewing Co., which releases a Wick For Brains pumpkin beer each fall, was told by its supplier that they wouldn't be able to bring in the 5,000 pounds…